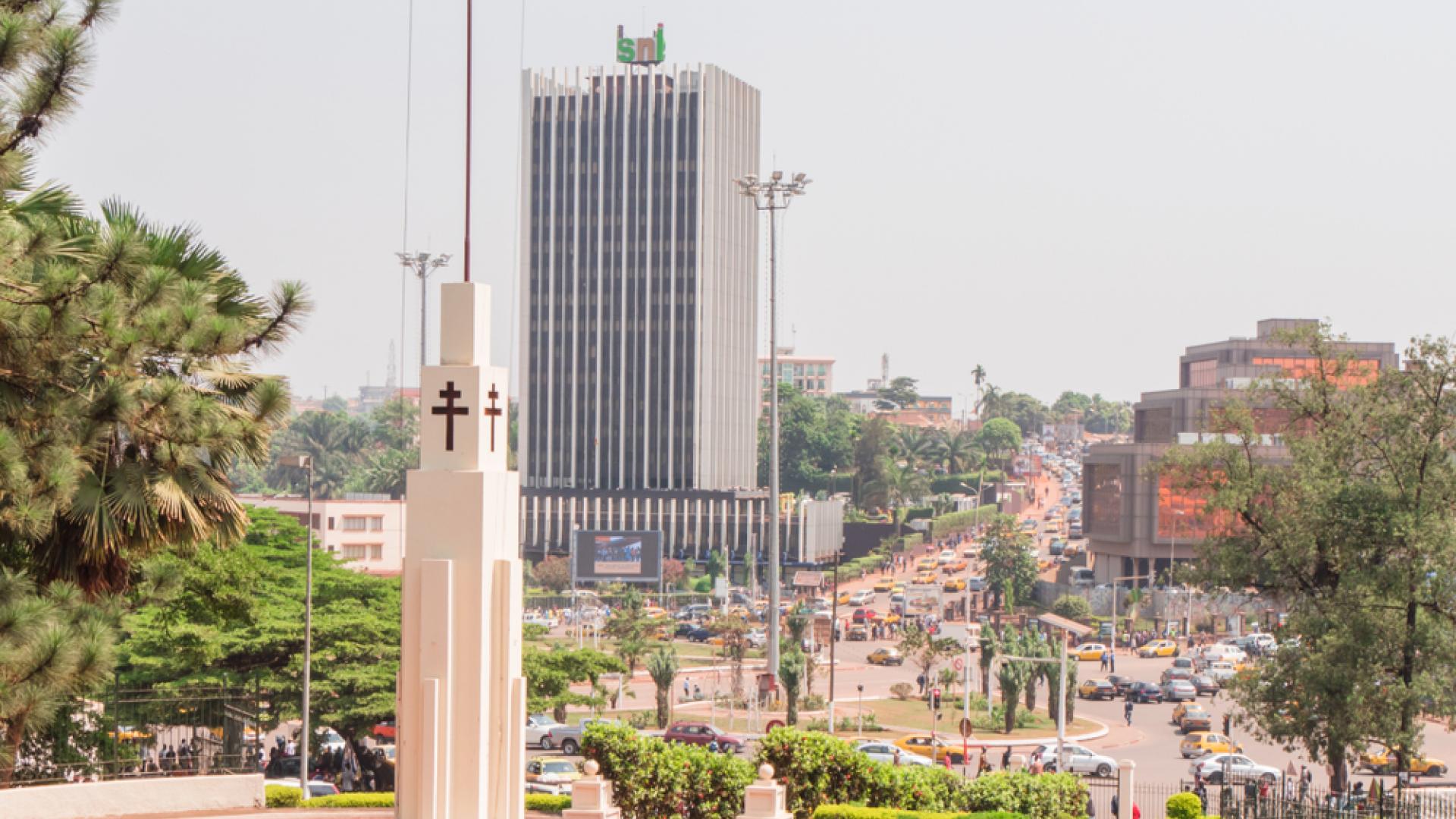 Overview and role of the EITI
Cameroon is a leading producer of crude oil and has rich deposits of natural gas, cobalt, bauxite, iron ore, gold and diamonds. Cameroon's extractive sector plays a significant role in the country's economy, contributing 32% of exports by value and 19% of total government revenues in 2019.
Cameroon has used the EITI process to improve the systematic disclosures of mining licenses as well as payments made by its national oil company, Société Nationale des Hydrocarbures (SNH). The EITI in Cameroon (ITIE Cameroun) also helped to strengthen the country's Mining Code, which was amended in 2016 to mandate that mining companies comply with the disclosure requirements of the EITI Standard. The EITI can further play a role to inform debate on matters of public interest, such as how oil, gas and mining revenues are shared with hosting communities, and how the environmental impact of the extractive activities is managed. 
Economic contribution of the extractive industries
19.3%

to government revenues
---
Innovations and policy reforms
ITIE Cameroun helped integrate transparency into national legislation with the 2016 Mining Code and the 2018 Transparency Code, which mandate that all companies disclose information in accordance with the disclosure requirements of the EITI Standard.
---
Extractive sector management
Cameroon's upstream oil and gas sector is mainly governed by the Petroleum Code and regulated by the Ministry of Mines, Industry Technological Development and the state-owned company SNH. Tax payments made by oil companies are collected and managed by financial authorities under the Ministry of Finance. Cameroon has both a concessional system and a contractual system for oil and gas exploration and production activities.
The mining sector is mainly governed by the 2016 Mining Code and regulated by several government authorities including the Ministry of Mines, Industry and Technological Development. Payments from mining companies are collected and managed by financial authorities under the Ministry of Finance.
Mining licenses are awarded on a first come first served basis. In February 2017, Cameroon launched its online mining cadastre. Regional delegates are responsible for approving new license applications in artisanal and small-scale mining.
The Société Nationale des Hydrocarbures (SNH) publishes a model oil and gas production sharing contract (PSC). Production sharing contracts are awarded on the basis of competitive tender or direct negotiation. 
Mining Conventions and oil contracts are not disclosed. ITIE Cameroun's multi-stakeholder group (MSG) has established a working group on contract transparency to promote the publication of contracts in line with the EITI's disclosure requirements.
Cameroon does not have a legal framework mandating the disclosure of beneficial ownership. In 2020, ITIE Cameroun carried out a study to identify the opportunities and constraints with a view to implementing the EITI's requirement on beneficial ownership disclosure. Beneficial ownership data is disclosed for some companies in Cameroon's 2019 EITI Report.
A review of the fiscal framework and practices governing the extractive sector identified three mechanisms for subnational extractive revenue transfers:
Ad valorem tax and extraction tax, of which 25% is allocated to local government units in communities affected by extractive activities;

Transfer of "Additional Communal Centimes", of which 70% is allocated to communes, district communes and urban communities and 20% to a special inter-municipal intervention fund (FEICOM);

Transfer of taxation for artisanal mining activity, which has not yet been promulgated.
The fiscal frameworks and actual disbursements are described in Cameroon's 2019 EITI Report.
---
ITIE Cameroun is administered by the Cameroon Multi-Stakeholder Group (MSG) and operates under the 17 July 2018 decree. The MSG is chaired by the Minister of Finance, Mr Louis Paul Motazé. It is comprised of representatives from government industry and civil society.
Cameroon was found to have made meaningful progress with considerable improvements in implementing the 2019 EITI Standard in January 2021, following its second Validation. Cameroon has fully addressed three of the 14 corrective actions identified in its previous Validation. The next Validation is expected to commence in April 2023.
---
---